Registration for the NNPS2022 meeting is open until 15th of September but as there is a maximum number of participants we strongly encourage everyone to sign up as soon as possible. See Registration above.
The Nordic Neuropaediatric Society
NNPS 38th meeting
Following the postponement of the planned 2020 meeting due to the COVID pandemic, we are now pleased to announce a new date for the 38th meeting of the Nordic Neuropaediatric Society in Stockholm, Sweden.
This will thus be the regular biannual meeting.
---
Information about the meeting planned
Main meeting September 29th – October 1st 
The programme has four main topics: epilepsy, neurometabolic disease, neuroinflammatory disease and neuromuscular disease. It is designed for paediatricians, paediatric neurologists, and trainees interested in paediatric neurology, with emphasis on clinical settings.
The main meeting will take place at Karolinska Institutet with the final session in the Sune Bergström auditorium in the main building of the Karolinska University Hospital
Training Course September 28th
The meeting is immediately preceded by NNPS training course, this year
"Cerebral Palsy – State of the art"
Attendance is limited to 25 participants to ensure an interactive course.
The training course will be held in Kerstin Hagenfeldt J3:14, Bioclinicum, Karolinska University Hospital. Attendance is limited to 25 participants and the course is fully booked.
We look forward to your participation in the meeting.
Note! The Training Course is fully booked
Conference Secretariat
For practical questions contact Akademikonferens
Phone: +46 (0) 18 67 10 03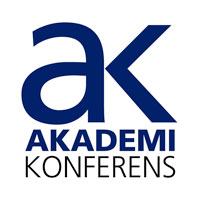 Important dates
Abstract deadline: June 30th, 2022
Late breaking abstracts will be accepted until September 15th
Registration deadline: September 15, 2022