We welcome abstracts within all areas of paediatric neurology. All abstracts should be written, submitted and presented in English only.  Please send abstracts to nnps2022@gmail.com. Deadline is June 30th, 2022.
Late breaking abstracts will be accepted until September 15th
Abstracts should be no longer than 2000 characters (this limit excludes the abstract title and information about authors)
Abstracts should be structured in 4 sections: Purpose, method, results and conclusion
The first name in each abstract should be that of the presenting author
Information concerning hospital, city and country should be provided for all authors
Instructions for both platform and poster presentations will be made available with notices of acceptance
Poster prize
The best poster presented by a trainee will be awarded with DKK 5000.
Conference Secretariat
For practical questions contact Akademikonferens
Phone: +46 (0) 18 67 10 03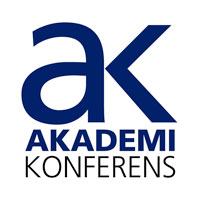 Important dates
Abstract deadline: June 30th, 2022
Late breaking abstracts will be accepted until September 15th
Registration deadline: September 15, 2022